Peoria Arizona | peoria-northern-community-park-ball-fields-recreation-center August 7, 2018
Fun for all: New 120-acre Peoria park to feature dog park, skate park, ball fields
A new and much anticipated community park Peoria plans to build in the northern part of the city will bring lighted ball and soccer fields, a skate park, dog park, and possibly even a community recreation center to residents who long have had to travel to the city's south end to find such amenities.
The Peoria City Council has chosen an approximately 120-acre parcel of land east of Lake Pleasant Parkway and south of Loop 303 on which to build, making it the city's largest community park. The land is at the northern base of West Wing Mountain and near the Westwing Mountain community.
Councilwoman Bridget Binsbacher, who represents the district where the long-awaited park will be located, said it is "going to improve our neighborhoods, our home values and our quality of life."
New park 'strengthens' Peoria
Peoria is growing and much of the growth is in the northern part of the city, where new-home construction is outpacing other parts of the West Valley. Huntington University soon will open a branch campus in the area and the city is working to attract businesses.
"As we try to gain more exposure for Peoria and commercial development in that area, (the park) just helps really strengthen our story and what we have to offer," she said.
The city plans to hire a firm within the next month to complete the park design, Development and Engineering Director Andy Granger said, and staff members also are working out an agreement with the Maricopa County Flood Control District to use the land, which is in the New River dam flood plain and owned by the district. The City Council must approve the agreement.
Officials want to complete the first phase by fall 2018, and construction could start as early as July 2017, he said. The engineering analysis study, design, fees and permits, and construction will cost about $30.5 million, funded primarily through general obligation bonds and impact fees.
Largest community park
It will be the city's third community park, joining Rio Vista Community Park near Loop 101 and Thunderbird Road and Pioneer Community Park near 83rd and Olive avenues, and will be significantly larger than the others.
The new park's amenities will depend on its final design, but officials expect the first phase to have lighted ball, soccer and multipurpose fields, a playground, splash pad, dog park, skate park, and possibly a lake.
The second phase, for which the city has not yet identified funding, would have a community recreation center, which could include an aquatics center or library, depending on public feedback, Granger said. Trails also could run throughout the park or into the surrounding desert area, as well as connect to the New River trail system in Peoria and Glendale.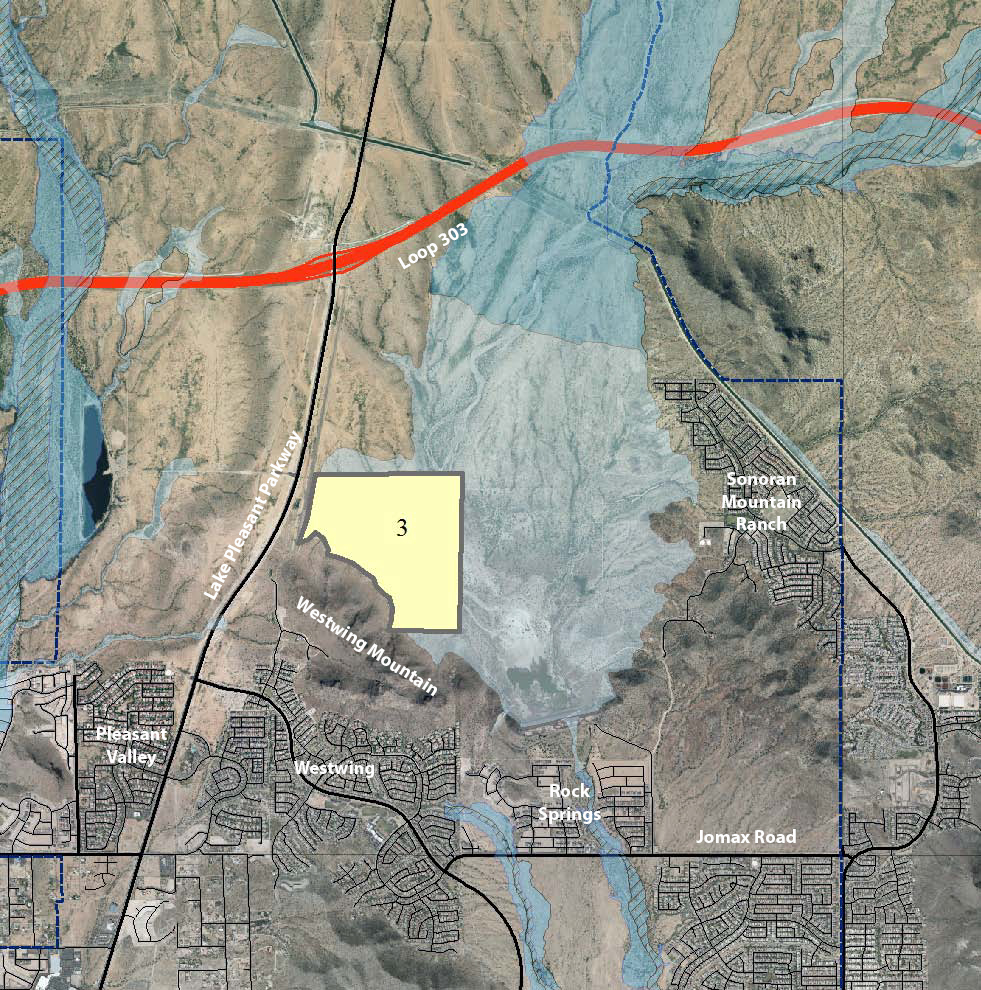 Imgur
Binsbacher said residents in the area have waited about 10 years for a park to be built. In the meantime, she said, they have made the long drive to Rio Vista and Pioneer to find a skate park, dog park and to participate in Peoria's youth and adult sports leagues and recreation programs. Some families, she said, haven't been able to participate because parents' work schedules are unable to accommodate the distance and travel time, which can average between 25 to 40 minutes each way.



Public meeting
What: Public meeting to discuss plans for the north Peoria community park and gather public feedback.
When: 5-7 p.m. Feb. 10.
Where: Copper Hills Church lobby area, 27035 Black Rock Boulevard, Peoria.
More info: Ann Durkin, 623-773-7149.
"We really want to change that by bringing the amenities north and fulfilling our promise to these residents to bring these amenities and this park and city services to their communities," Binsbacher said.
The park also will give Peoria an economic boost, she said, because youth leagues will be able to host tournaments on its sports fields, which attracts people from across the Valley and other states.
The city is planning multiple public meetings to gather residents' feedback.
The city chose the flood control district site from three options. The others were a Bureau of Land Management site north of the Tierra Del Rio community near the 99th Avenue alignment and a privately-owned piece of land near Loop 303 and Lone Mountain Parkway.
The chosen site was the best option because it has access to existing utilities from nearby neighborhoods, transportation access off Lake Pleasant Parkway, and is near existing homes — but not too close, Granger said. The city also expects to work out an "extremely low, if not $0" lease cost with the county, he said.
The land is relatively flat and pristine without significant washes running through, making it easier to develop, he said.
"And it has the backdrop of West Wing Mountain next to it, which makes it a nice area," Granger said.
A big portion of the parcel is within the floodplain, meaning it could flood in a 100-year storm event. The city plans to build fields and amenities that could withstand flooding in the floodplain, and would build the recreation center and other structures outside of it, he said.