Healthy Arizona Real Estate | Metropolitan Phoenix Arizona REALTOR® | Buying Arizona Homes July 24, 2018

Builder Confidence Stays at Healthy Level in July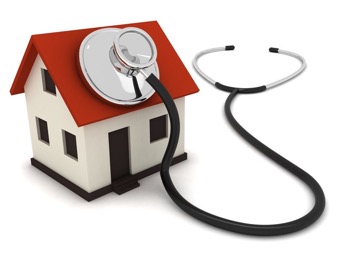 Builder confidence in the market for newly built single-family homes remained unchanged at a solid 68 reading in July on the NAHB/Wells Fargo Housing Market Index (HMI).

"Consumer demand for single-family homes is holding strong this summer, buoyed by steady job growth, income gains and low unemployment in many parts of the country," said NAHB Chairman Randy Noel.

"Builders are encouraged by growing housing demand, but they continue to be burdened by rising construction material costs," said NAHB Chief Economist Robert Dietz. "Builders need to manage these cost increases as they strive to provide competitively priced homes, especially as more first-time home buyers enter the housing market."

Derived from a monthly survey that NAHB has been conducting for 30 years, the HMI gauges builder perceptions of current single-family home sales and sales expectations for the next six months as "good," "fair" or "poor." The survey also asks builders to rate traffic of prospective buyers as "high to very high," "average" or "low to very low." Scores for each component are then used to calculate a seasonally adjusted index where any number over 50 indicates that more builders view conditions as good than poor.

The HMI index measuring current sales conditions remained unchanged at 74. Meanwhile, the component gauging expectations in the next six months dropped two points to 73 and the metric charting buyer traffic rose two points to 52.

Looking at the three-month moving averages for regional HMI scores, the Northeast rose one point to 57 while the Midwest remained unchanged at 65. The West and South each fell one point to 75 and 70, respectively.
Your Metro Phoenix Arizona REALTOR®
Tony Vejar
www.LuxuryAzLiving.com