Builder optimism and buyer demand are high for new construction homes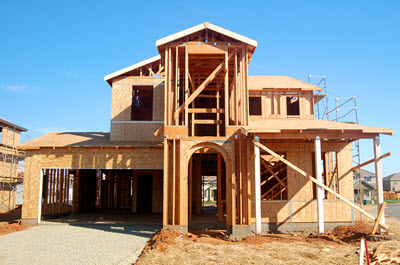 Ignore the bad housing starts number from December!
Some will blame the weather. Others will claim the figures are too volatile month to month. Bottom line, December's steep drop in single-family housing starts is not indicative of what is really going on at construction sites across the nation.
This winter's chill was both brutal and early, and that was a factor, despite seasonal adjustments in the Census Bureau's reading. Starts fell hardest in the Northeast and South, where temperatures were significantly below normal. They were flat in the West, where weather is not a factor.
There is optimism among homebuilders and a sharp rise in demand from homebuyers. The December drop in starts is likely an aberration, but builders clearly need to ramp up production more than they already have. Sales of newly built homes in November, which measure only the single-family market, spiked more than 17 percent for the month and were up close to 27 percent over 2016. Demand is expected to rise with the improving economy.
"The economy is really strong right now. The unemployment rate is so low and people are getting raises, and that's going to give them the confidence to buy homes, too," said John Burns, CEO of John Burns Real Estate Consulting.
Source: CNBC